Latest News
Backyard Living News, Recipes and More!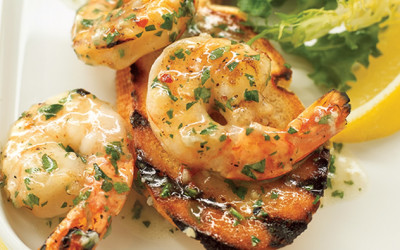 WHY THIS RECIPE WORKS:
The shrimp and sauce finish cooking together on the grill, so prepare the sauce ingredients while the grill is heating up. To fit all the shrimp on the cooking grate at once, you'll need three 14-inch metal skewers for this recipe. Serve with grilled bread, if desired.
read more