Create Your Perfect Outdoor Space at Backyard Living
Outdoor furniture, outdoor kitchens, grills, smokers, lighting, fountains, gifts and more!
Living outdoors is what we're all about!
In New Orleans we are blessed with great weather, amazing food and a culture like no other. Celebrating our unique lifestyle is what Backyard Living is all about! Our retail store features the outdoor furniture, outdoor kitchens, products and services to help you get the most enjoyment from your backyard, sunroom, patio or pool area. We carry the finest brands in outdoor furniture and accessories to design the perfect space that will last years to come. And if you need help deciding on what will fit, and where, we offer free outdoor space planning from our experienced staff designers.
When it comes to cooking outdoors, Backyard Living has you covered! We offer complete outdoor kitchens – from design to installation – for an outdoor kitchen beyond your wildest dreams. With over 20 years in swimming pool construction, we know how to build an outdoor kitchen that will last, using the best appliances and fixtures from Fire Magic, DCS, Bull and Lynx.
While many of our customers are already familiar with the Backyard Living Pools Design and Construction business, our retail store is relatively new. Please stop by and visit our new store at 7211 Regent Street in Lakeview near the New Orleans marinas.
We are proud to represent many fine brands in outdoor furniture, outdoor kitchens, decor, grills, lighting, gifts and more!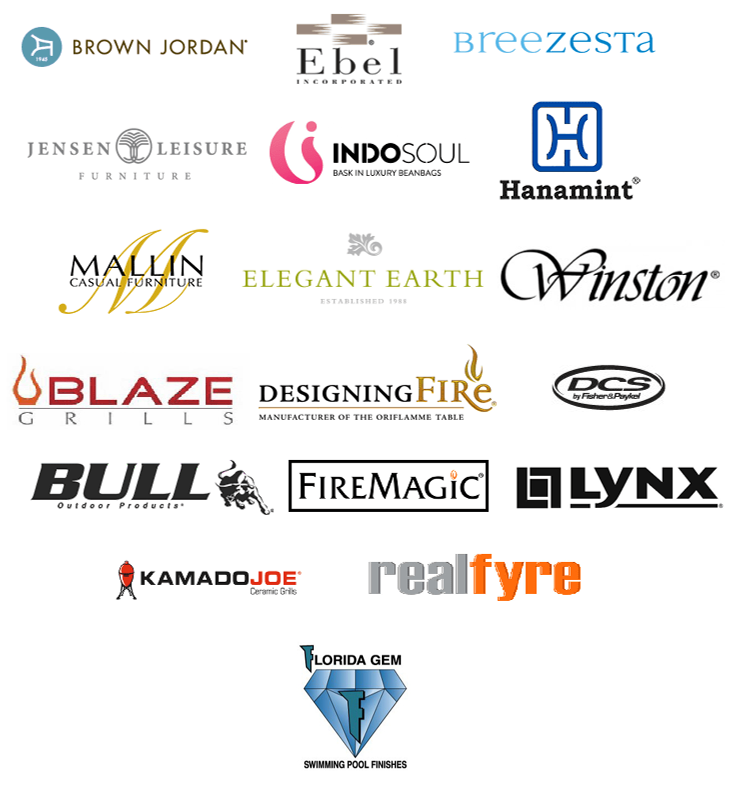 Visit Our Lakeview Store
7211 Regent Street, New Orleans, LA 70124 | Open Mon–Fri: 9am - 6pm | Sat: 9am - 4pm | Closed Sunday
Contact Our New Orleans Store
Backyard Living New Orleans
Backyard Living - New Orleans
7211 Regent Street New Orleans, LA 70124